Code Translation means less risk, less downtime
Javlyn's approach to control system modernization is based on our 25-year track record of over 1000 successful PLC upgrades. We understand the value of down time and have developed methods and procedures to get your system up and running on a new platform with minimal down time and risk.
Every project is different and requires a customized approach. We have the experience and tools to help you succeed.
The most costly and time consuming element of a control system modernization effort is the development of software for the new controllers. If you can't tolerate weeks of downtime while a new hardware platform is being installated and software is being commissiononed, Javlyn can help get you on to a modern platform quickly and cost effectively.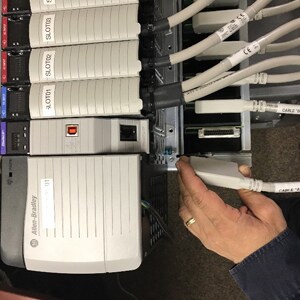 Javlyn converters exist for
PLC-5
SLC 500
PLC-3
SquareD (SY/MAX)
Honeywell (IPC)
Modicon (584/984/Quantum)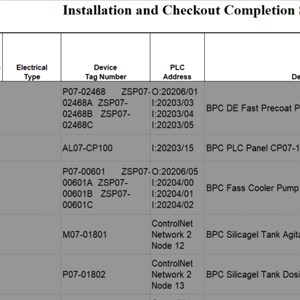 MMI/HMI conversion
RSView32/SE
Intellution
Wonderware
PanelView
CTC
FactoryLink
Because your production needs more than a PLC to work we don't stop at the controllers and we handle the HMI/business systems as well. We have multi-platform HMI translation expertise and have automatic tools that use your PLC naming conventions to automatically generate HMI tag databases. We have experience with Rockwell/Allen-Bradley RSView32, and PanelView classic, CTC, Intellution iFIX, Wonderware, and USData FactoryLink as well as many others.
Our virtualization experience also enables you to have a better computer hardware base that gets you off the Microsoft OS upgrade treadmill that forces you to constantly upgrade. By using VMWare's products, we can give you a more reliable computer hardware base and free you from Computer hardware obsolescence issues as well. Our ERP and business system expertise makes sure your data is safe and all the things/processes that you need to make products are addressed.
Javlyn PLC-5 to ControlLogix translation outperforms others on the market by:
converting more of the logic automatically with fewer PCE's (Program Conversion Error's)
cross referencing more easily to the original code base
having I/O and naming conventions that make better sense
enabling intuitive forcing of I/O
offering a phased approach to minimize downtime
Javlyn provides several levels of upgrade services
Basic service that provides just code translation for the PLC. For the PLC-5, this features automatic I/O assignment and gives you an exceptionally high automatic conversion without PCEs found in other utilities.
HMI/MMI application conversion services
Complete turn-key service that can include on-site installation supervision and commissioning.
Javlyn offers multiple system discounts and prices our modernization services based on PLC application size/complexity. Put our experience to work for you!