Process Automation
Javlyn's control system integration group is specifically trained in the field of process control. Because our control system integration team is dedicated to understanding process systems, we add considerable value well beyond software development and PLC integration.
Our team adds value well beyond that of traditional system integrators that have to be told how a process system should work.
Javlyn is able to take databases containing the process equipment list and auto generate PLC code that uses pretested control logic for typical pieces of process equipment. We work with many SCADA platforms and can adapt to our client's needs.
Control System Deliverables
PLC programming
HMI screens
Panel Design
Control cabinets
Operator training
Distributed Control Systems
Arc Flash mitigation
Electrical power distribution
Risk analysis
Design review of 3A sanitary standards,
PMO, FDA, and USDA regulations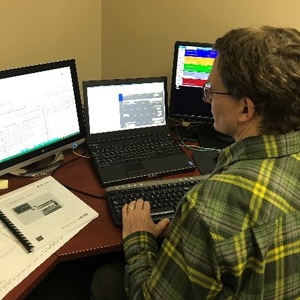 Electrical schematics
21 CFR part 11
Bar code
Batch automation
Recipe management
Virtualization
Reporting
Product genealogy
Historian
Change management
Intelligent Alarming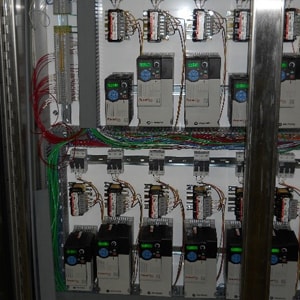 Legacy PLC/Control system modernization
Motor Control Center (MCC) specification
Instrument calibration
Supervisory Controls (SCADA and HMI)
Network selection and design
Thin client support
ERP/Information business systems integration
Industrial data centers
Bid support and procurement packages
Commissioning and technical site support
Javlyn's years of industry experience and approach to upfront engineering, get you designs that simply work better. Javlyn process engineers are cross trained on automation technologies (PLC, HMI, IT) and understand what it takes to make everything work together.
Food quality and safety is never compromised and the return on your capital investment is higher through increased productivity.
Javlyn's panel shop is equipped with a CNC machine for precise cutting, drilling, tapping, and boring. This enables us to produce higher quality enclosures and subpanels. All components can be aligned precisely and even the most complex cutouts for connectors, indicators, buttons, or displays can be positioned to high tolerances with professional results.
Rockwell Solution Partner
The Rockwell Automation Solution Provider designation is reserved for an elite group of systems integrators that meet Rockwell Automation's measures for operational excellence, application expertise, and customer focus. According to Rockwell's Partner Network System Integrator website:
"Our System Integrator program is designed to educate and produce qualified partners who are able to help solve production challenges by advising on and delivering the best solution with the lowest amount of risk."
"The Recognized System Integrators are resources who best positioned to reduce project risk when leveraging our technologies. Solution Partners possess those same traits, but they differentiate themselves with a capability that is unique and specialized, with the ability to deliver across a broad geography."
Javlyn is pleased to be recognized by Rockwell as having unique and specialized capability to provide solutions for Process and Automation Controls.

Information Technology is critical to business success and can enable productivity gains
Information Technology is critical to business success and can enable productivity gains Javlyn has the expertise to help you take maximum advantage of technology today with designs made to accommodate the future.
IT needs in the food, dairy and beverage industry are many. You need security, smart network design, reliability and data when you need it the way you want it. Database design is critical to recipe management, scheduling of production, maintenance of product genealogy and to efficiently comply regulatory record keeping requirements.
Typical Javlyn Information Technology Deliverables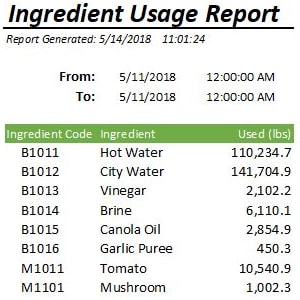 Recipe management system
Batch scheduling
Audit trail
Batch detail report
Receiving inventory control
Access control
Bar code automation
KPI analytics
Risk analysis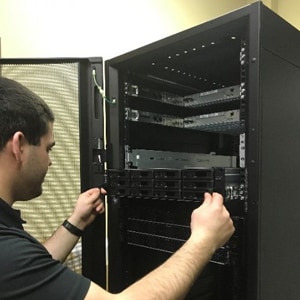 MS SQL Server database
Open reporting
Network Layout
Remote access with security
VMware vSphere (vCenter, ESXi,
Operations Management, Data Protection)
Product genealogy
Historian
Change management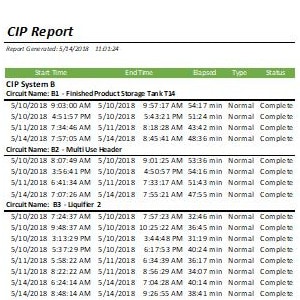 Network selection and design
Virtualization
ERP integration (SAP, JD Edwards, Oracle)
Industrial data centers
Application code back-up
Thin client support
ERP/Information business systems
Industrial data centers
21 CFR part 11 compliance tools
VMWare Solution Partner
Virtualization is an important technology that enables manufacturers to make computing resources more reliable as well as future proof. The technology enables fault tolerance and in the process also separates the hardware from the software to minimize obsolescence issues. VMware Solution Providers:
resell VMware technology
provide expertise and services to design, plan and deploy industry leading virtualization and cloud computing solutions
Javlyn is pleased to be recognized by VMware as a VMware Solution Partner at the Professional Level.